About Us :: Sobre Nós
"Photography is the art of frozen time… the ability to store emotion and feelings within a frame."
Meshack Otieno
Our Story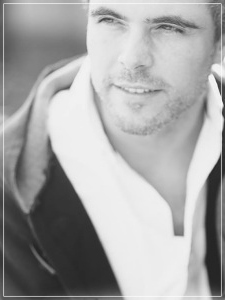 Allied with one passion, photography. Our journey is outlined by a desire to explore and feed our curiosity by structure, color and, above all, light of each image. Light has become a central feature of our photographic production, a beacon of our work.
The commitment and willingness to shape and envision unique moments of true, shared happiness, grew over time. The wedding photography project was born.
Always waiting for the right moment to click and capture the spontaneity and expression of emotions, we define "our" photography this way: illuminated, natural and contemporary images in trend of fine art & photojournalistic fusion.
The experience led us to value more and more the importance of these frames of life, the memories of a unique day lived with family and friends. These are memories that each couple deserves to keep forever.
Thanks for stopping by!


"Fotografia é a arte de suspender o tempo…
a capacidade de gravar emoções e sentimentos num só fotograma."
Meshack Otieno
A Nossa História
Unidos por uma paixão, a fotografia, o nosso percurso é marcado por uma vontade de explorar e alimentar a nossa curiosidade pela estrutura, cor e, sobretudo, a luminosidade de cada imagem. A luz tornou-se uma característica central na nossa produção fotográfica.
Com o tempo foi crescendo o empenho e a vontade de dar "voz" e imagem a momentos únicos de verdadeira felicidade partilhada. Nascia assim o projeto de fotografia de casamentos. Sempre à espera do clic no momento certo de forma a captar a espontaneidade e a expressão de emoções, definimos a "nossa" fotografia desta forma: imagens fine art iluminadas, naturais e contemporâneas numa tendência fotojornalistica.
A experiência levou-nos valorizar cada vez mais a importância destes registos, das lembranças de um dia único vivido junto da família e dos amigos. São memórias que cada casal merece guardar para sempre.
Obrigado pela visita!